Info for Mentees
Mentors inspire, encourage, and support you, and contribute to your professional and personal development. You can expect to strengthen and build your network, and gain the skills and confidence necessary to excel.
Frequently Asked Questions
What kind of mentoring do you offer?  Mustang Mentors primarily serves undergraduate students at SMU who need  help with research and entrepreneurship projects. A number of our mentors also offer support for:

first-generation college students
students from underrepresented populations
students attending SMU online

I am looking for Academic Advising, Counseling, or Career advice--is this the right place? Check out our Other SMU Resources page for campus resources that can help you more directly. However, a mentor can certainly support these areas!
How do I choose a Mentor? First complete your profile with information on what help you are looking for. Be as complete as possible. Then browse through the list of mentors and look at the profiles of the top matches.
How do I contact a Mentor? You can send them a message within the platform. Be sure to describe what help you are looking for. Think of 2-3 questions so your Mentor can be prepared when they meet with you.
What is "flash mentoring"?  You can choose among three different "mentoring connections." "Flash mentoring" is intended for a short=term connection, like meeting for coffee to talk about a problem with your project. You can choose a 3 or 9-month connection if you want to pursue a longer connection.
Relationship is not going well or I am concerned about membership, what to do? We encourage letting the mentor know about the situation and contact the Admin immediately. We will provide our full support to resolve the situation in a positive and satisfactory manner.
Find a Mentor Today!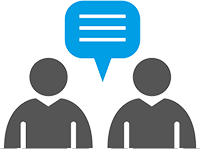 Discover the perfect resource for your career growth here.
Great mentees:
Take a PROACTIVE role in shaping the mentoring relationship
Understand what they want from the relationship and communicate their goals and aspirations with their mentor. 
Set aside time for the mentoring process and keep all scheduled appointments.
Use their meeting times wisely and come prepared with questions.
Respond in a timely manner to their mentor's feedback. 
Are open and honest about their challenges and weaknesses. 
If something concerning the mentor needs to be discussed with others, it should first be discussed within the mentoring relationship.
Poor mentees:
Ask for advice on everything (have a purpose in each request).
Blame the mentor if his or her advice doesn't work out.
Expect the mentor to know all the answers.
Commit to obligations they cannot keep.
Cancel meetings/visits at the last minute.